Pelotrain Athlete Excellence riders off to compete in Italy for Junior World Championship
Pelotrain Athletes off to compete at the Junior World Championships
3 riders from Pelotrain Athlete Excellence will be competing at the Junior World Motocross Championships in Italy on the 14th August 2011 in Italy at the Cingoli circuit.
The event is just that, The Junior World Championships with countries top riders from all over the word coming to compete with 1 goal in mind – to become the World Champion in their respected class they entered into and have bragging rights for the rest of the year while hopefully opening the eyes and impressing talent scouts from the bigger Manufacturers and teams for sponsorship and team placing.
The riders going over to compete are:
15yr old Calvin Vlaanderan from Cape Town, will be competing in the 125cc class aboard a KTM125SX Motocrcycle. Calvin is a multiple South African Champion in the Junior ranks and is on his 1st year of Senior Motocross and has shown alot of dominance in the South African National Championship and is leading the 125 High-school Championship for riders between 14-17yrs old. Calvin will also be in Europe for 6 weeks competing in selected European races for the next 6 weeks and will be gaining valuable experience and speed for the future.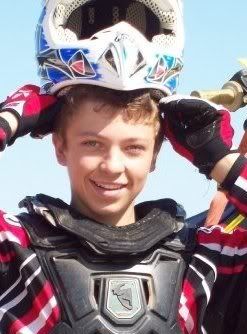 16yr old Justin Mittens, also aboard a KTM125SX, from Port Elizabeth will be competing in the 125cc class alongside Calvin. Justin has been working exceptionally hard in order to come back from a serious knee injury towards the end of last year and has shown excellent progress and speed by being the only rider this year to take a moto win off Calvin at this year Nationals. Justin will also be competing in 2 selected European 125cc events after the World Championships where he will be looking to gain more confidence and speed before heading home to the last National of the year in South Africa.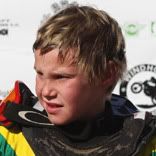 The youngest rider to be going over to compete is 10yr old Keegan Mahoney who also hails from Port Elizabeth. Keegan will be competing in the 65cc Championship aboard a KT65SX. Keegan possesses alot of raw speed for a youngster and has alot of drive for a young rider. With the Italian circuit being a hard-pack track and with Keegan's home track being a sand track he has made alot of progress and effort to change his riding style in order to accommodate the upcoming conditions. Keegan is lying 2nd overall in the South African 65cc National Championship and with some extra speed and experience gained from the World Championship event hopes to return to South Africa confident and with something extra in the back pocket for the last event.
I wish all 3 riders the best of luck and to take in the event and all the experience that goes with it and that South Africa is behind you all.